Sewong Korean handwheel butterfly valve
Product code:
Sewong Korean
Quotation of lever butterfly valve
✔️  Nominal pressure 1.0MPa / 1.6MPa  Gate valve  Globe valve  Electric signal butterfly valve  PVC butterfly valve  How to install butterfly valve Gate valve  Standard butterfly valve contact 0917 911 114
As a lug butterfly valve, it is very easy to assemble with existing alarm valves. It has excellent structure (ALL IN ONE TYPE) so it is easy to install and save construction cost. Also works by installing a hemispherical opening and closing indicator, It can be tested, and the damper switch is built-in so it is very convenient in construction and maintenance.
Specifications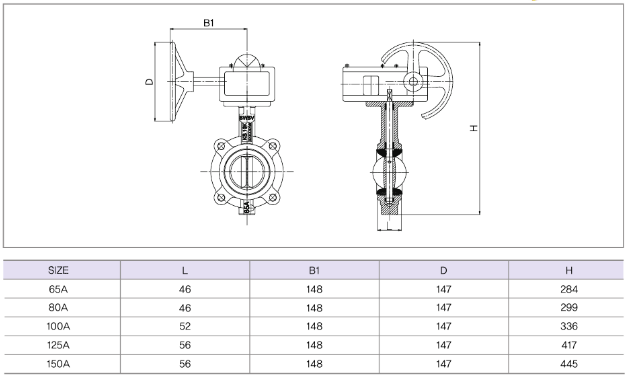 Frequently asked questions