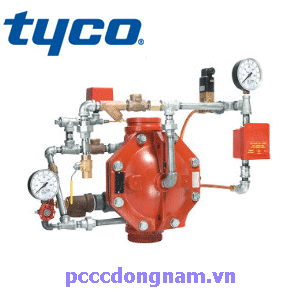 Deluge Valve DV-5 Threaded type is a diaphragm valve designed for horizontal or vertical installation and used in automatic fire fighting systems such as: overflow, pre-action, foam and two effects.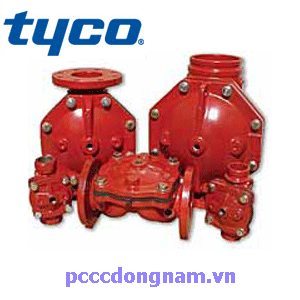 Van-xả-tràn-DV-5
- The DV-5 overflow valve can also provide a fire alarm when operating the system. The valve allows an external reset, without opening the device.
- The inside and outside of the valve are coated with RILSAN's anti-corrosion coating, with the inner layer allowing the valve to work with most fire fighting systems using fresh water and sea water. The outer coating protects the valve against corrosion in the environments of processing plants and outdoor installations.
- Meets UL, C-UL and FM standards.
- Maximum working pressure: 17.2 bar.
- Size: DN40, DN50, DN80, DN100, DN150, DN200.
- Flange connection or coupling according to ANSI, ISO, AS and JIS standards.
- Made of iron, coated with RILSAN. - Diaphragm made of natural rubber.
Các sản phẩm khác Công Ty CP Đông Nam phân phối Van chữa cháy khác
Click Ngay Xem đầu phun Tyco   | Đầu Phun Vinking
Frequently asked questions