- It is easy to install compared to flange types, and it has high economic feasibility.
- It is capable of effectively absorbing pipe changes due to stress generated within the pipe such as shrinking, expanding, vibrating, external force and bending.
- It features a tamper switch that creates electric signals according to the opening and closing of valves to allow convenient maintenance.
- It has minimum pressure loss with flow passage taking up 60% of the total surface area.
- As the valve is operated by gears, it is able to prevent disc dislocation due to water hammering within the pipe.
- Application of Korean high-strength casted steel (GCD 450) ensures greater durability.
- Weight reduction allows easy handling
Model Number

AVAJ1 065~150

Title Standard

1.0MPa
(65A ~ 150A)

1.6MPa
(65A ~ 150A)

Working Pressure
Range

0.15 ~ 1.4MPa

0.15 ~ 2.1MPa

Operation Method

Clapper Swing

Connection Standard

KS B 1507 Grooved Joint

Applicable Liquid

Water

Material

Classification

Alarm Valve

ButterflyValve

Body

Body (GCD450 Ductile Cast)

Disc

GCD 450

Sheet

NBR
Drain Valve Option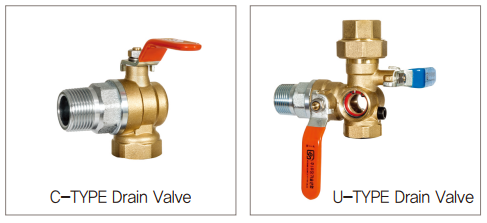 Frequently asked questions