Floating Gate Valve,Sink Arm ARV Malaysia
Product code:
ARV Malaysia
The famous gate valve in English is called gate valves
✔️ Imported ARV Malaysia, very popularly used for fire fighting water systems
✔️ selling at genuine price, with stamp and inspection certificate of fire alarm kit
1. What is a floating gate valve?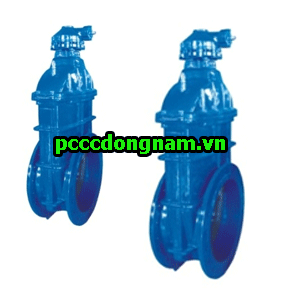 The floating gate valve is a type of valve that is sealed by a rubber-coated valve with a fixed nut on the valve stem. Light acting valves are free jamming and chemical corrosion.
• Valves are designed with advanced design, saving force and easy maintenance.
• Valve body and cover are made high-grade cast iron, the weight of the valve is 20-30% smaller than that of the valve made gray cast iron.
• Valve body is designed flat to avoid jamming. The valve leaf is covered with high-grade rubber that meets the safety standards for drinking water.
• Both the inside and outside of the valve are covered with epoxy paint to resist environmental corrosion.
• Manufactured according to standards: ISO 7259-1998.
• Dimensions between two flanges as standard - F/F (Face to Face) meets the following standard: GB1221-1989;ISO5752-1982, Table1, Series3; BS5163-1986.
• Flanges are designed according to standards: GB/T17241.6-1998;ISO7005.2-1998;EN1092.2-1997. Valves are applied in water supply and drainage industries, in HVAC systems, fire protection systems, etc.
2. Parameters of floating gate valve ARV Malaysia
Specifications - ARV Malaysia:
Size: DN400 - 10000
Working pressure: 10, 16, 20, 25 Kgf/cm2
Working temperature: -10 ~ 80C
Working environment: Water, waste water
Connection according to standard flange: PN10 / PN16 / PN20 / JIS 10K / ANSI 150-LB
Frequently asked questions