Australian standard fixed fire hydrant EH 19FP
German fire hose D65
⭐ Tomoken dn50 20m 16bar fire hydrant  tomoken dn50 20m 13bar fire hydrant  EH-19FP is a genuine Eversafe fire hose reel  Australian standard, 100% genuine imported  12 months warranty, nationwide delivery  contact 0917.911.114
- 02 types of manual and automatic.
- Waterways made of non-ferrous materials to prevent corrosion.
- Automatic hose reel is equipped with a stop valve that opens fully automatically after 3 revolutions of the reel.
- Certified TUV, SIRM, LPCB and SAI Global.
- Designed and certified to BS EN671-1, BS EN694 and AS1221.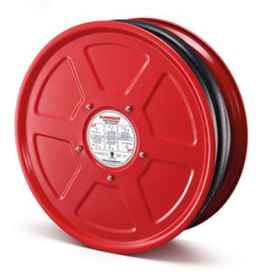 Specifications
| | |
| --- | --- |
| Model | EH-19FP |
| Material, substance - Drum | Mild steel |
| Materials | Galvanized steel pipe and brass shaft |
| Faucet | PVC |
| Test pressure | 1.7Mpa |
| Input connection | 1 ″ BSP  |
| Working pressure | 1.0Mpa . Max |
| Flow rate (minutes) | 0,45LTR / second at 220 kPa |
| Tube length | 30/4 . gauge |
| Tube inner diameter | 19mm |
| Roll Diameter | 565mm |
| Weight | 26 kg |
| Paint | red AS 2700 |
| Design & manufacture | AS/NZS 1221:1997 |
Frequently asked questions